Embroidered Hand Cut Emblems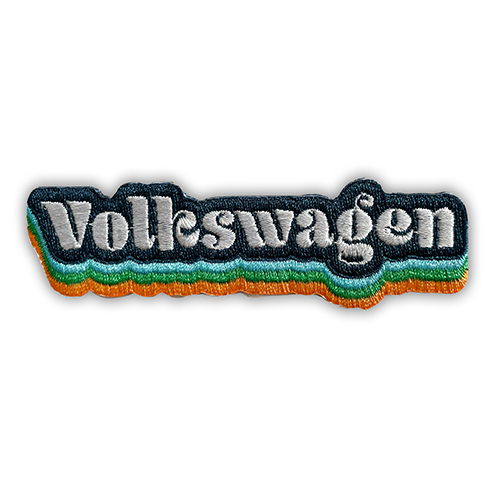 Embroidered Hand Cut Emblems also known as PennBroidery® Appliqué Emblems or Laser Cut, have a simulated look to direct embroidery with the ability to have cut outs within the emblem itself while also being more cost effective.
Dimensions
Minimum Size
1.0" x 1.75" (2.5cm x 4.4cm)
Maximum Size
13.0" x 17.5" (33.0cm x 44.5cm)
Download Specsheet
Download Slick
Color
Fabric
Fabric – 100% Polyester Twill
Thread – 100% Polyester for Embroidery Thread
Production Time
Will ship in
10-12 business days. Rush pricing and delivery is also available on certain products for quicker delivery.
Artwork Tip:
Accepted Graphic File Types: .cdr, .ai, .eps, .pdf, .jpg, .png, .psd
Accepted Embroidery File Types: .dst, .emb, .pxf, .tbf, .dsb, .exp
Available Backings
PennBond® (Heat Seal)
Can withstand industrial laundering
Low Melt (Heat Seal)
Quick and easy to apply
Ideal for thin fabrics and home laundering
Velcro (Hook and/or Loop)
Removable for home laundering, can be sewn on. We offer hook, loop or both hook & loop.
Pressure Sensitive (Stick-On)
Removable and Reusable
Perfect for special events or promotions
Available Borders
Stitched Border
Can be used with any shape, no matter how intricate
Custom fit to your design
Laundering
Home Laundry
Industrial Laundry
Heat Seal Instructions
Features
Made of 100% polyester threads and fabrics
Simulates the look of direct embroidery, lower cost
Removable and Reusable
Ideal for Uniforms and Industrial Garments
Cut to design shape, no cut outs within
Ability to have cut outs within the emblem itself
Can be applied to hats, bags, jackets, etc.
Cost Effective in comparison to Direct Embroidery.
Minimum Quantity
25 pieces