PennText® Screen Printed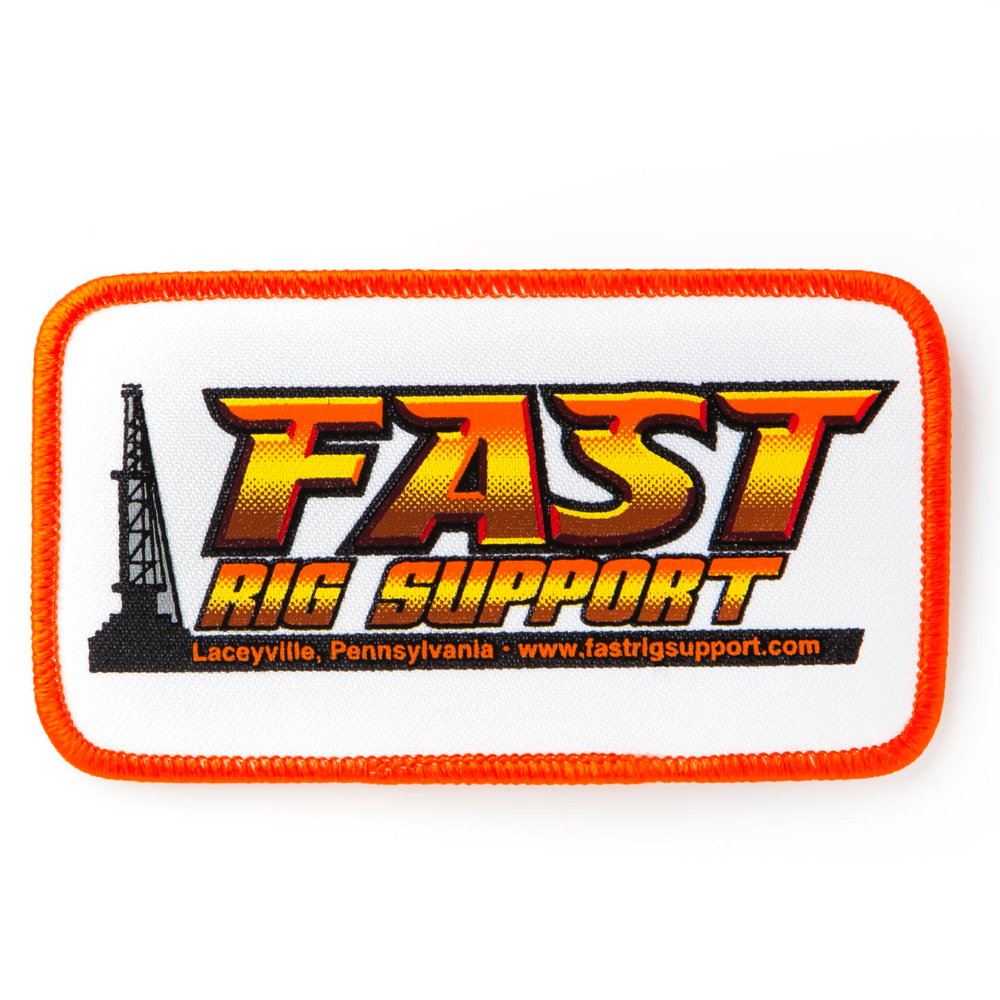 PennText Screen Printed Emblems are crisp, vibrant, and have a quick turnaround for large quantities. This emblem utilizes the screen printing process to make the perfect option for simple jobs. It can be hand cut to any shape and is durable to withstand harsh working conditions.
Dimensions
Minimum Size
1.0" x 1.75" (2.5cm x 4.4cm)
Maximum Size
13.0" x 17.5" (33.0cm-44.5cm)
Download Specsheet
Download Slick
Color
CMYK Inks
PMS Color Matching
Fabric
Fabric – 100% Polyester Twill
Production Time
Will ship in
2-3 business days. Rush pricing and delivery is also available on certain products for quicker delivery.
Artwork Tip:
Accepted Graphic File Types: .cdr, .ai, .eps, .pdf, .jpg, .png, .psd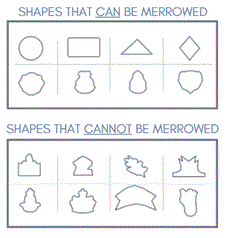 Available Backings
PennBond® (Heat Seal)
Can withstand industrial laundering
Low Melt (Heat Seal)
Quick and easy to apply
Ideal for thin fabrics and home laundering
Velcro (Hook and/or Loop)
Removable for home laundering, can be sewn on. We offer hook, loop or both hook & loop.
Pressure Sensitive (Stick-On)
Removable and Reusable
Perfect for special events or promotions
Available Borders
Merrowed Border
Separately stitched overlock edge
Commonly used on squares, circles, triangles, rectangles, and ovals
Protective Edge to keep edges from fraying
Your choice of thread color
Stitched Border
Can be used with any shape, no matter how intricate
Custom fit to your design
Laser cut
No border, or printed border
Laundering
Home Laundry
Industrial Laundry
Features
Durable, Vibrant color
Available in any shape
Can withstand harsh working conditions
Removable and Reusable
Can be hand-cut to any shape
Can be customized with different combination options (See our Penn Combo page for details)
Minimum Quantity
25 pieces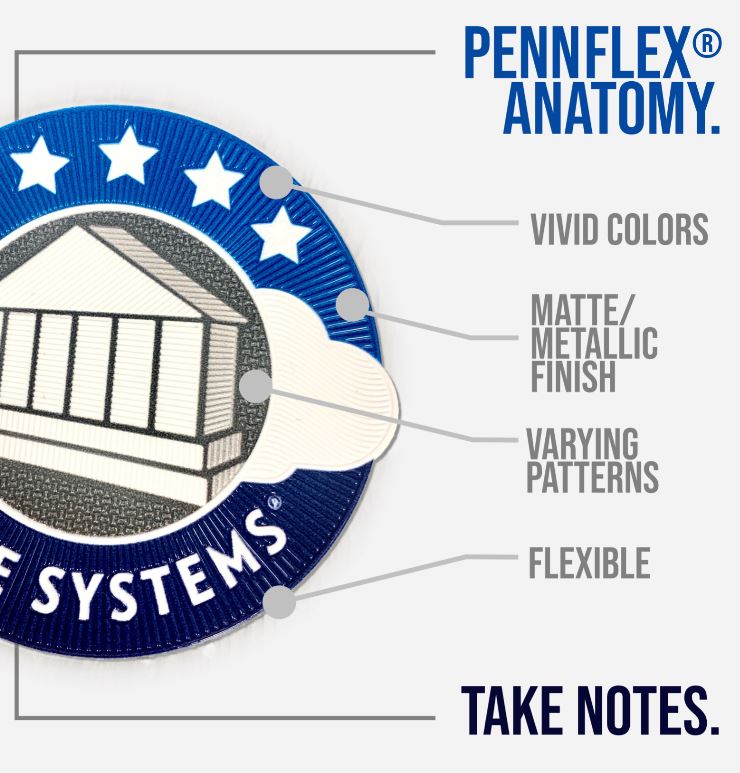 Customer Support
Order PennText® Screen Printed Emblems by emailing ssales@pennemblem.com or calling our Customer Support team at 800-793-7366. You can also order by contacting us via our Contact Page.