PennFlock® and PennFlock® 3D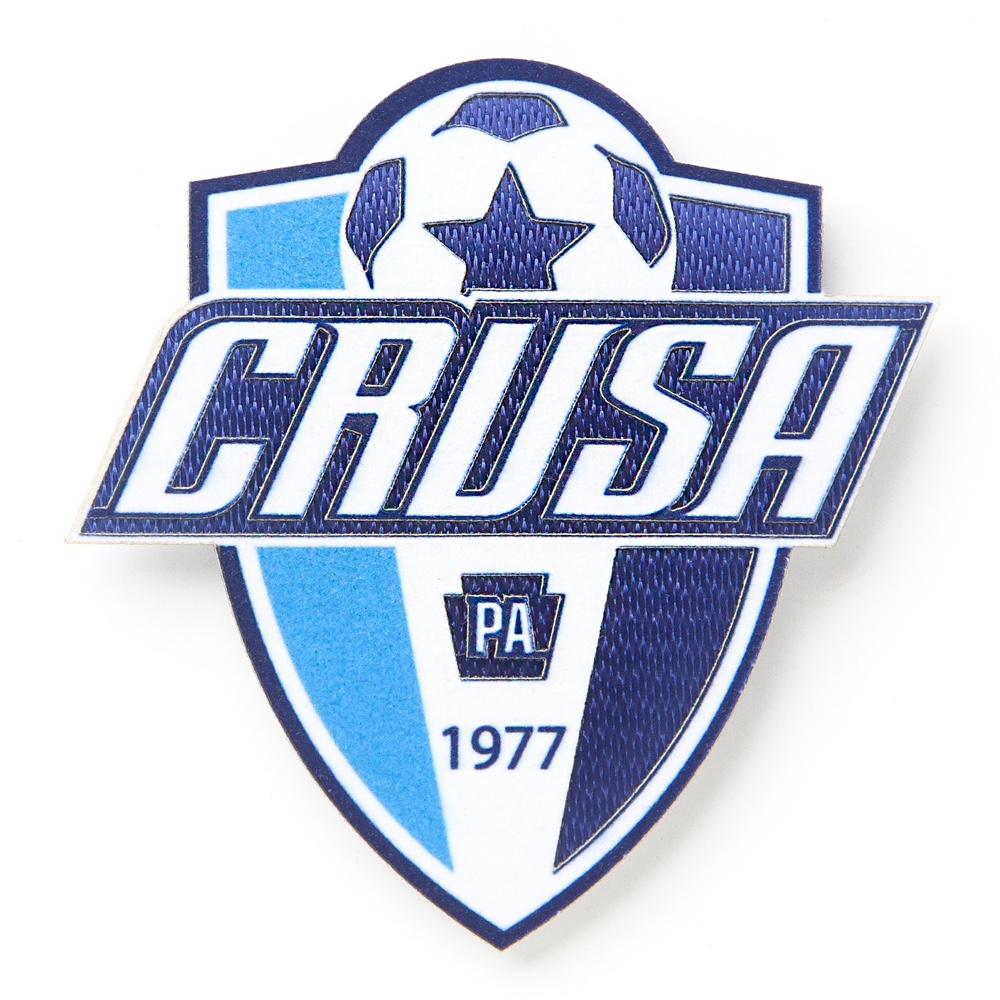 PennFlock®/PennFlock® 3D emblems offer a sleek, smooth, unique style with a 3D option. Any image can be permanently fused to a patch utilizing polyester flock fibers creating a velvety texture that can withstand fading over time. This option adds a dimension and depth to any garment, hat or bag.
Dimensions
Minimum Size
1.0" x 1.75" (2.5cm x 4.4cm)
Maximum Size
13.0" x 17.5" (33.0cm x 44.5cm)
Minimum text size is 3/16″
Download Specsheet
Download Slick
Production Time
Will ship in
15-20 Business Days
Artwork Tip:
Vector files required
Available Backings
Low Melt (Heat Seal)
Quick and easy to apply
Ideal for thin fabrics and home laundering
Pressure Sensitive (Stick-On)
Removable and Reusable
Perfect for special events or promotions
Features
Unique style with 3D option
Vivid and durable colors with no fading
Fast turnaround times
Environmentally friendly
Proudly made in the United States
Graphics are fused to the patch so they will not wash or fade out.
3D incorporates textured satin into the background.
Velvety texture adds a unique appearance that adds dimension and depth to your design.
Minimum Quantity
25 pieces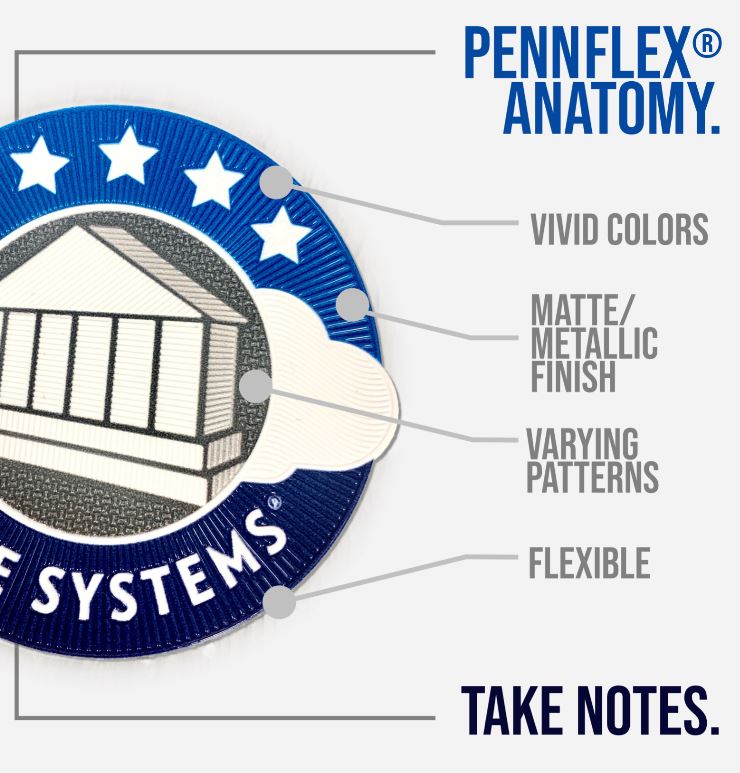 Customer Support
Order PennFlock® and PennFlock® 3D Emblems by emailing ssales@pennemblem.com or calling our Customer Support team at 800-793-7366. You can also order by contacting us via our Contact Page.