Specialty American Flag Emblems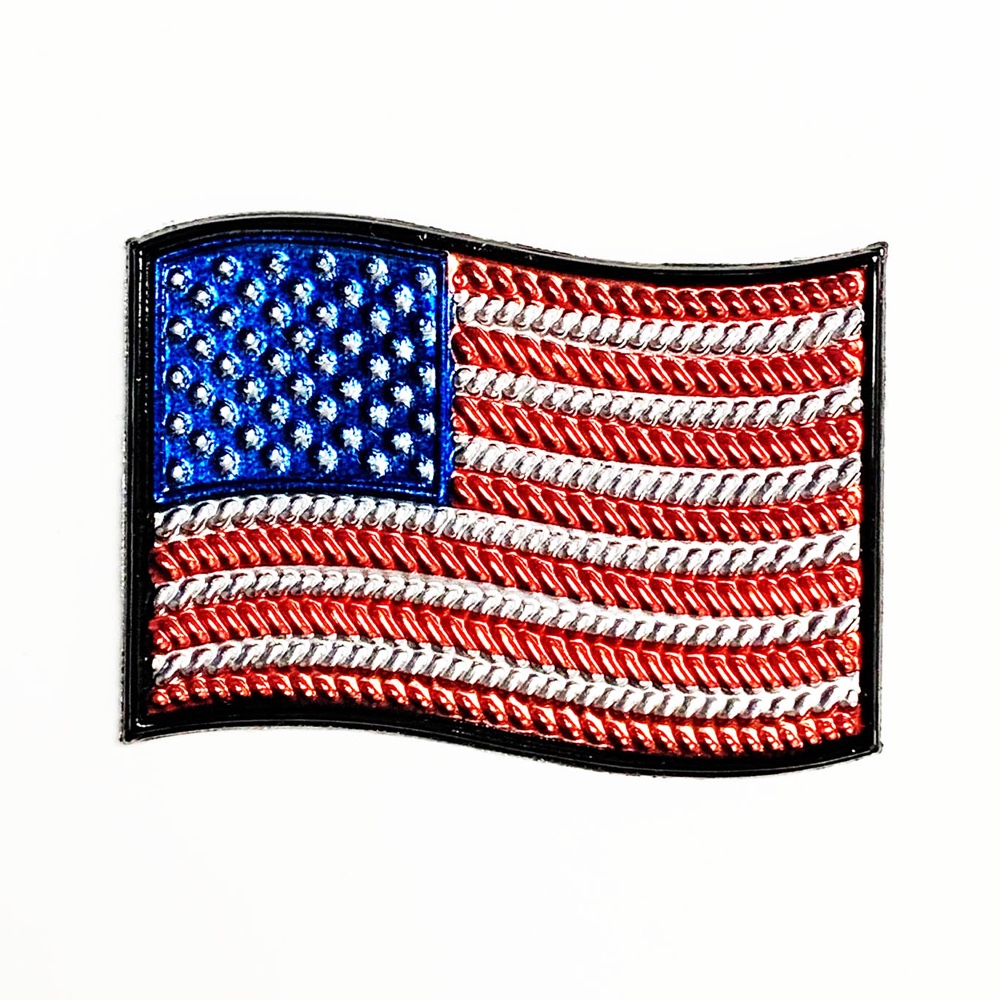 Choose from a wide variety of specialty American Flags. From Woven to Embroidered, to edgy new innovations like PennFlex™. An American Flag is the perfect patriotic addition for any garment and a great addition to bags, hats and more to show pride!
Dimensions
Maximum Size
13.0" x 17.5" (33.0cm x 44.5cm)
Simple shapes only.
Minimum text size is 3/16″
Download Specsheet
Download Slick
Color
Production Time
Same day
* unless not stock size
Artwork Tip:
Accepted Graphic File Types: .cdr, .ai, .eps, .pdf, .jpg, .png, .psd
Accepted Embroidery File Types: .dst, .emb, .pxf, .tbf, .dsb, .exp.
Available Backings
PennBond® (Heat Seal)
Can withstand industrial laundering
Low Melt (Heat Seal)
Quick and easy to apply
Ideal for thin fabrics and home laundering
Velcro (Hook and/or Loop)
Removable for home laundering, can be sewn on. We offer hook, loop or both hook & loop.
Pressure Sensitive (Stick-On)
Removable and Reusable
Perfect for special events or promotions
Available Borders
Merrowed Border
Separately stitched overlock edge
Commonly used on squares, circles, triangles, rectangles, and ovals
Protective Edge to keep edges from fraying
Your choice of thread color
Laundering
Home Laundry
Industrial Laundry
Heat Seal Instructions
Features
Quick and easy ordering
Wide variety of designs
Great addition to uniforms, hats, bags, jackets or any apparel item to display your pride
Wide variety of designs including reverse flag options, various colors, PRIDE, and EMS designs.
Minimum Quantity
25 pieces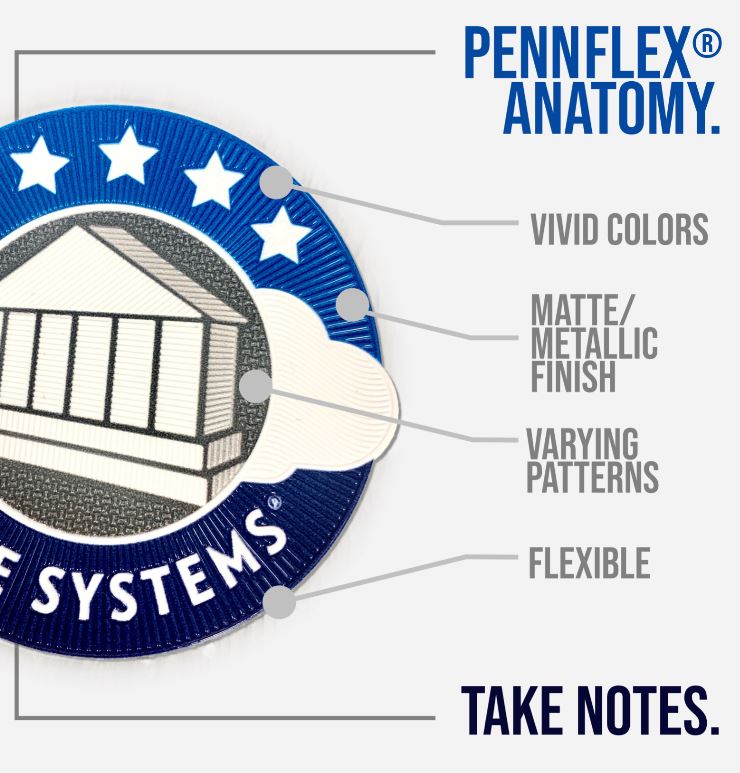 STOCK PRODUCTS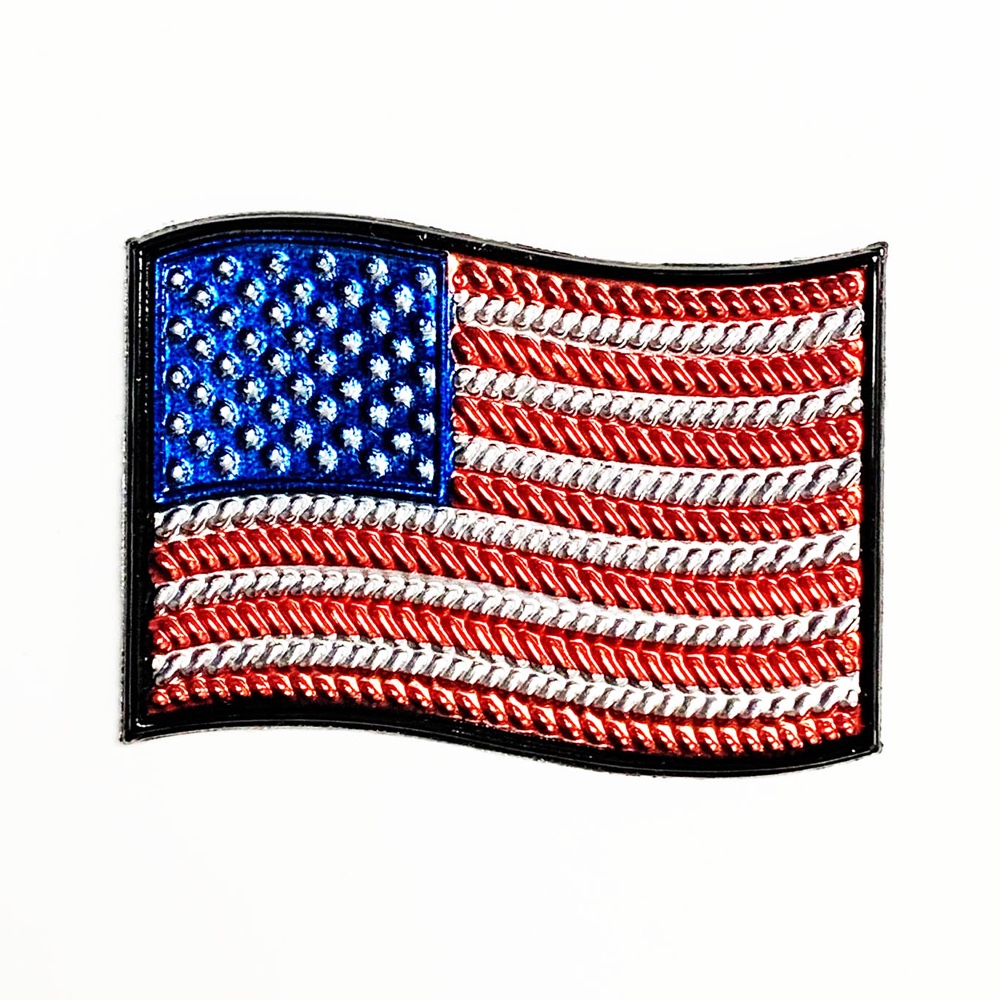 Flex Flag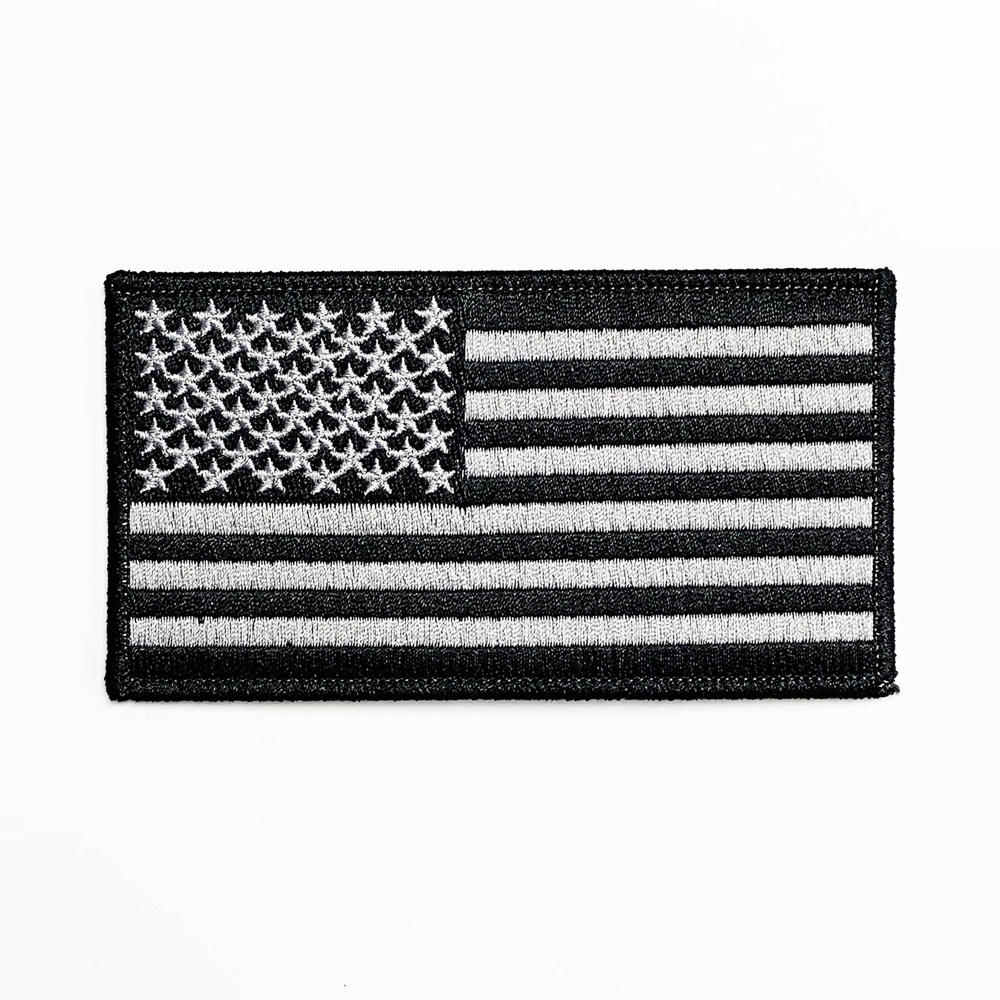 Black Flag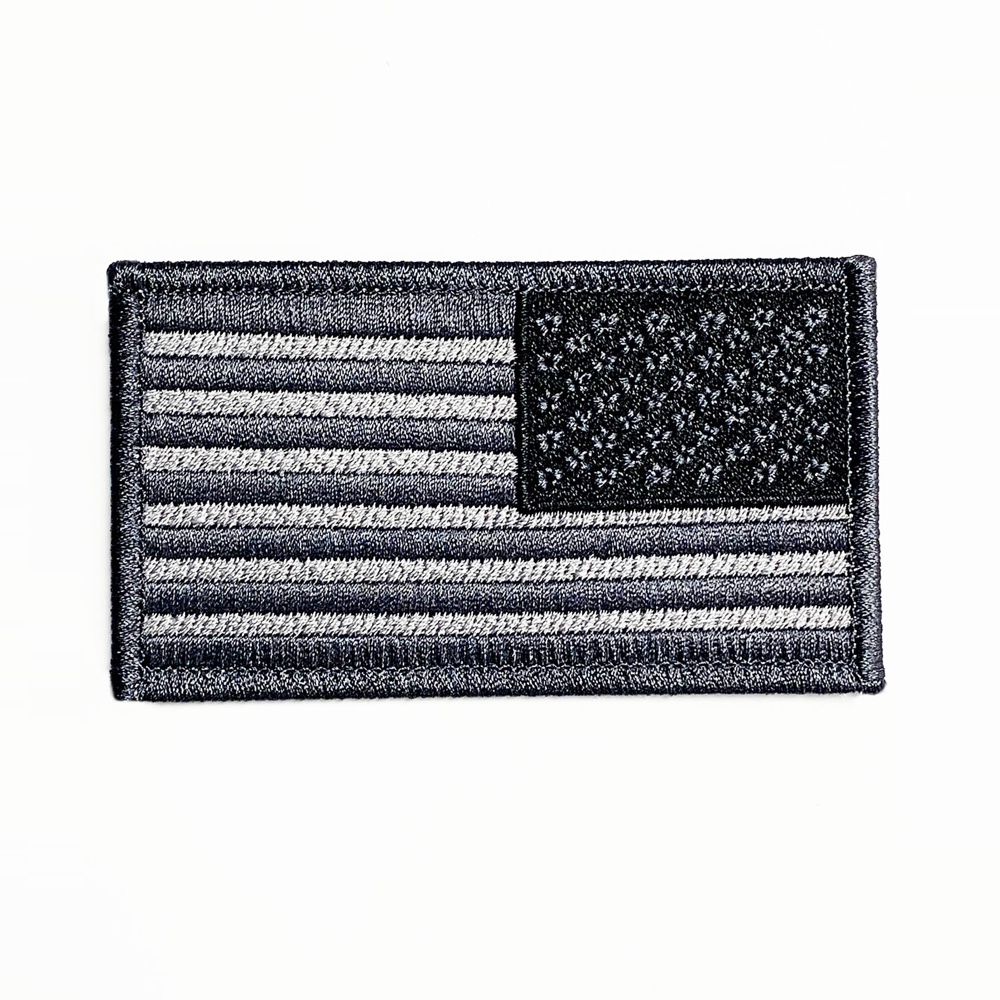 Grey Flag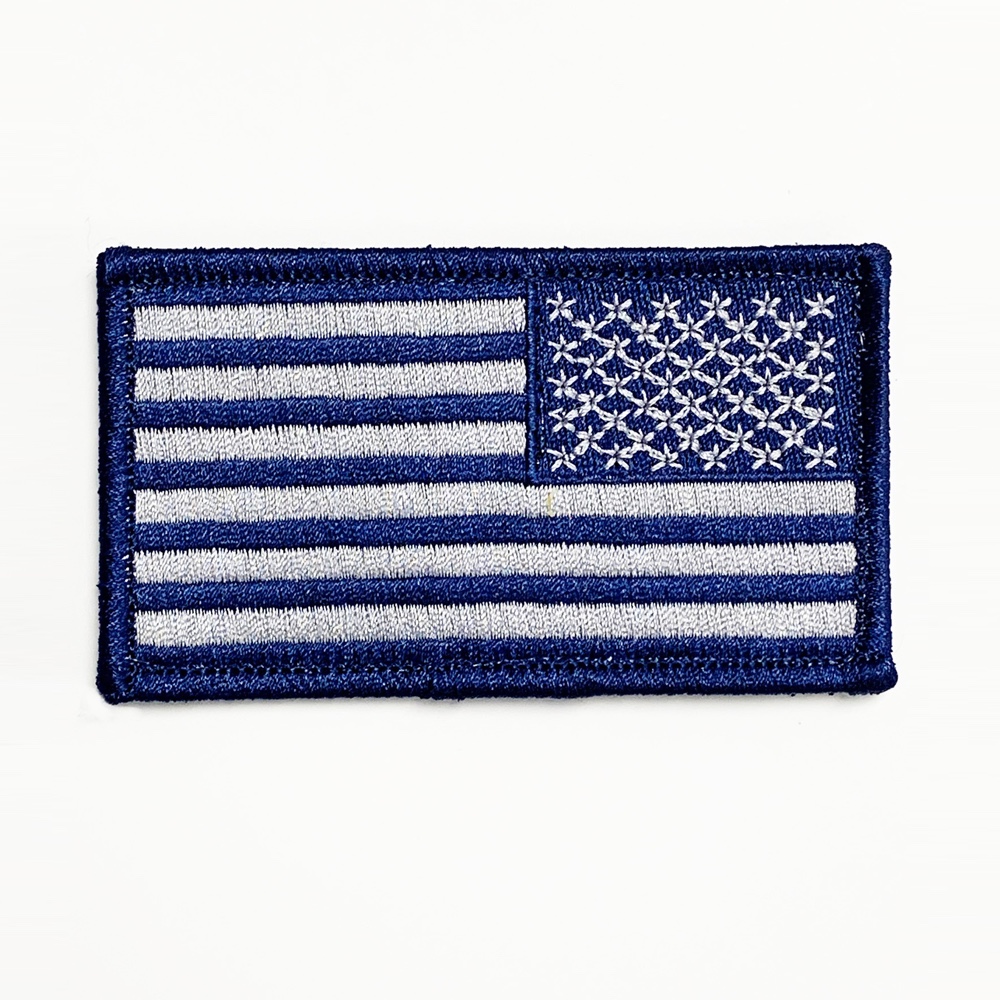 Navy Flag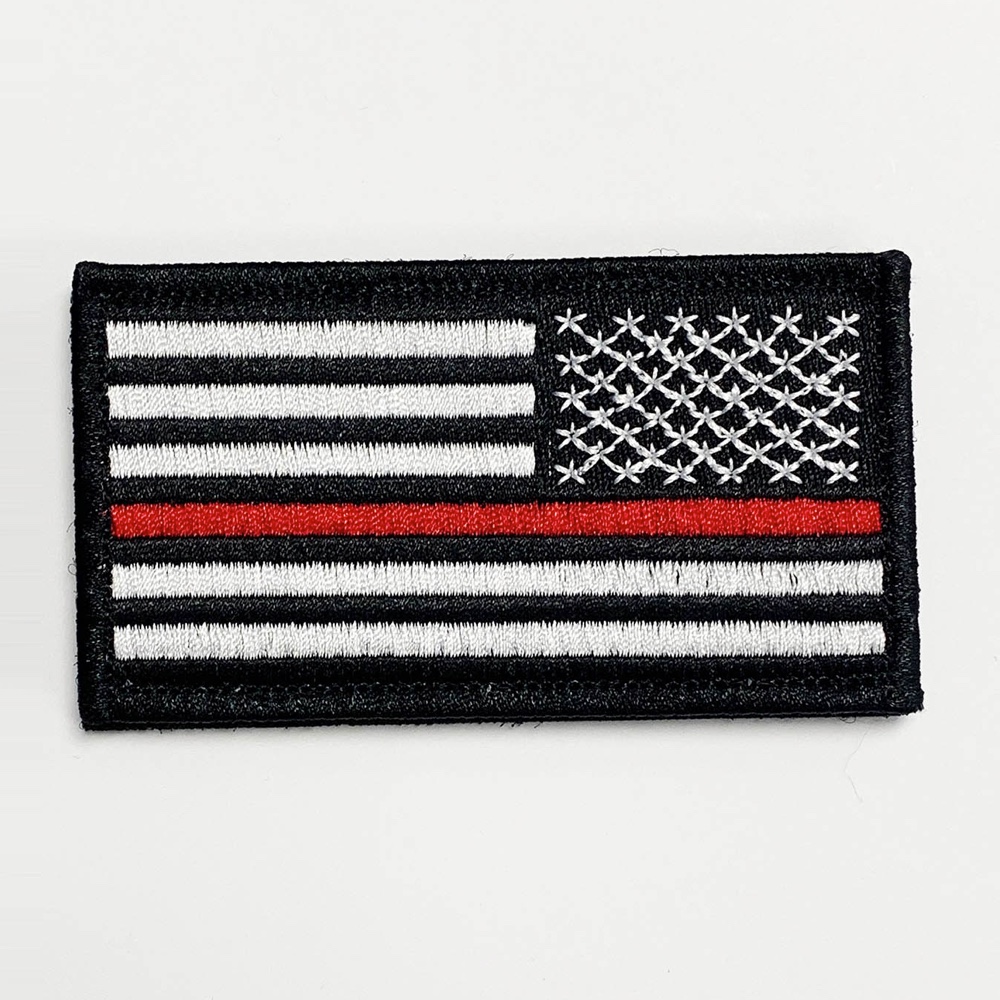 Red Stripe Flag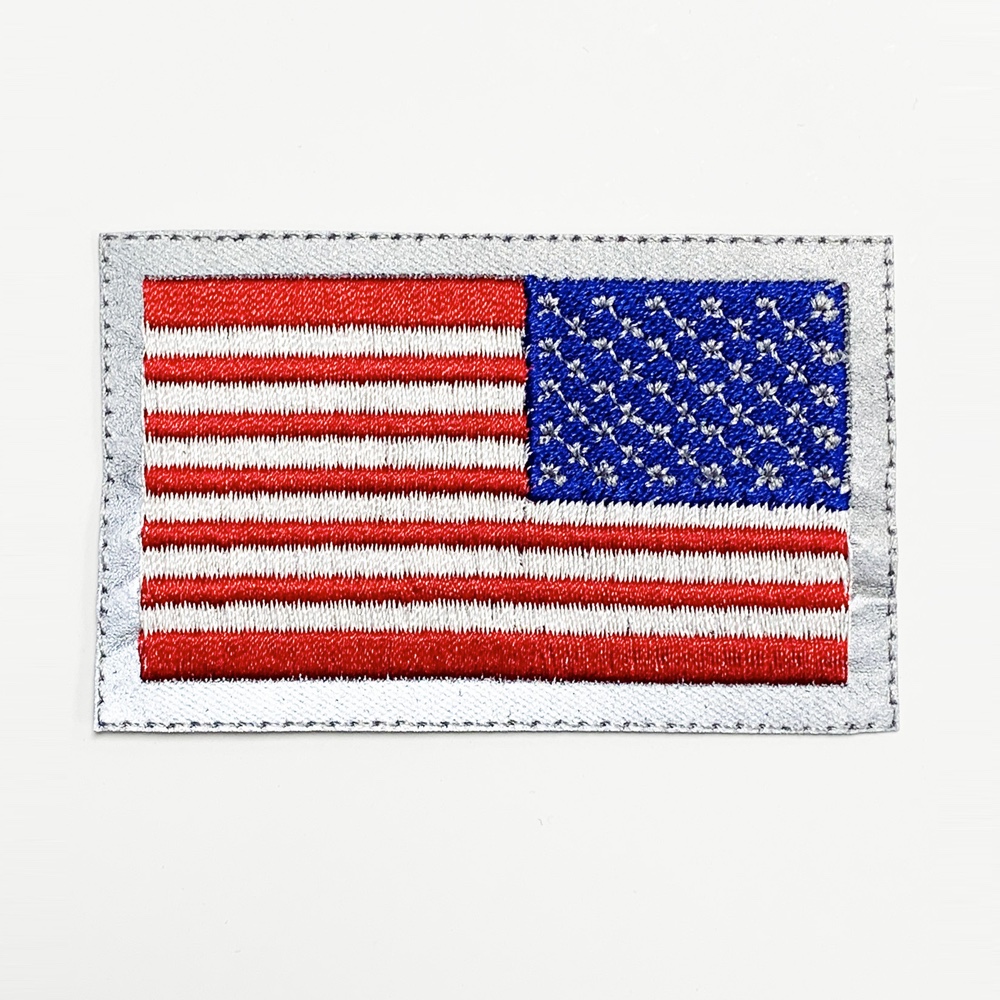 Reflective Border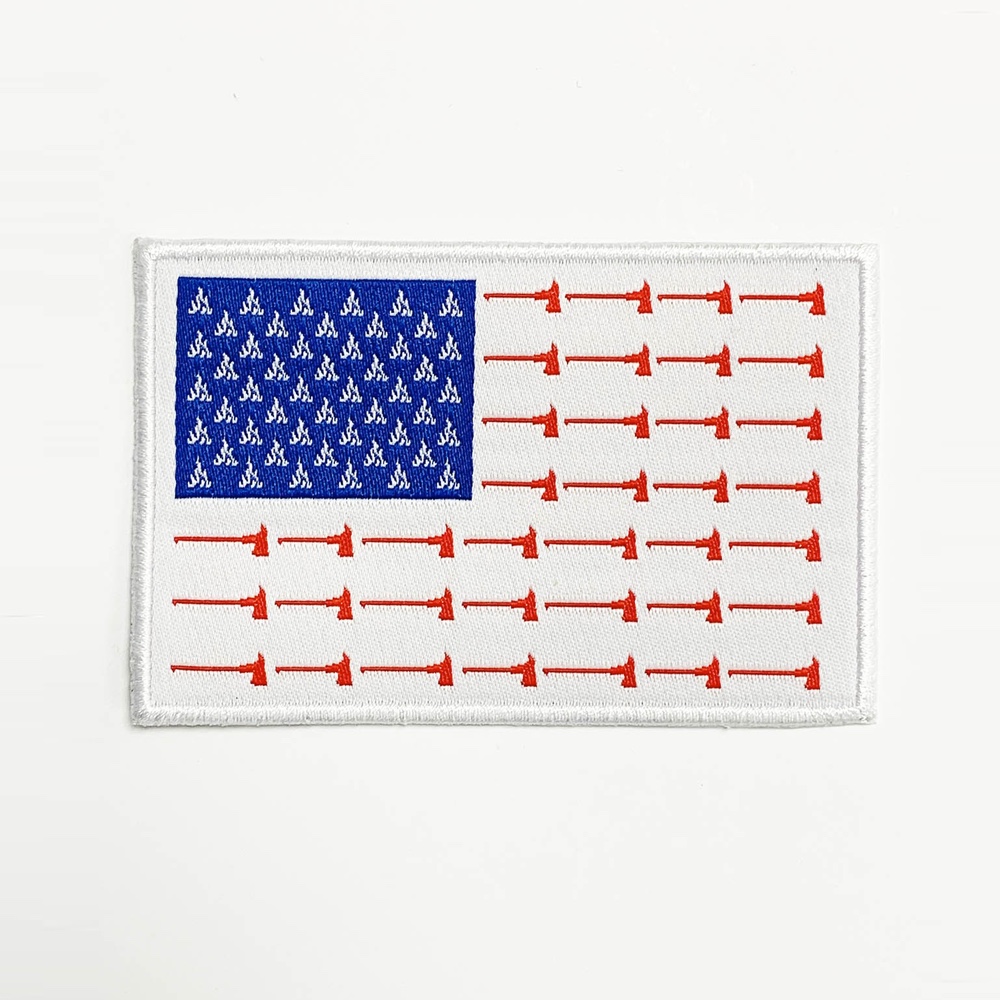 Woven Flag1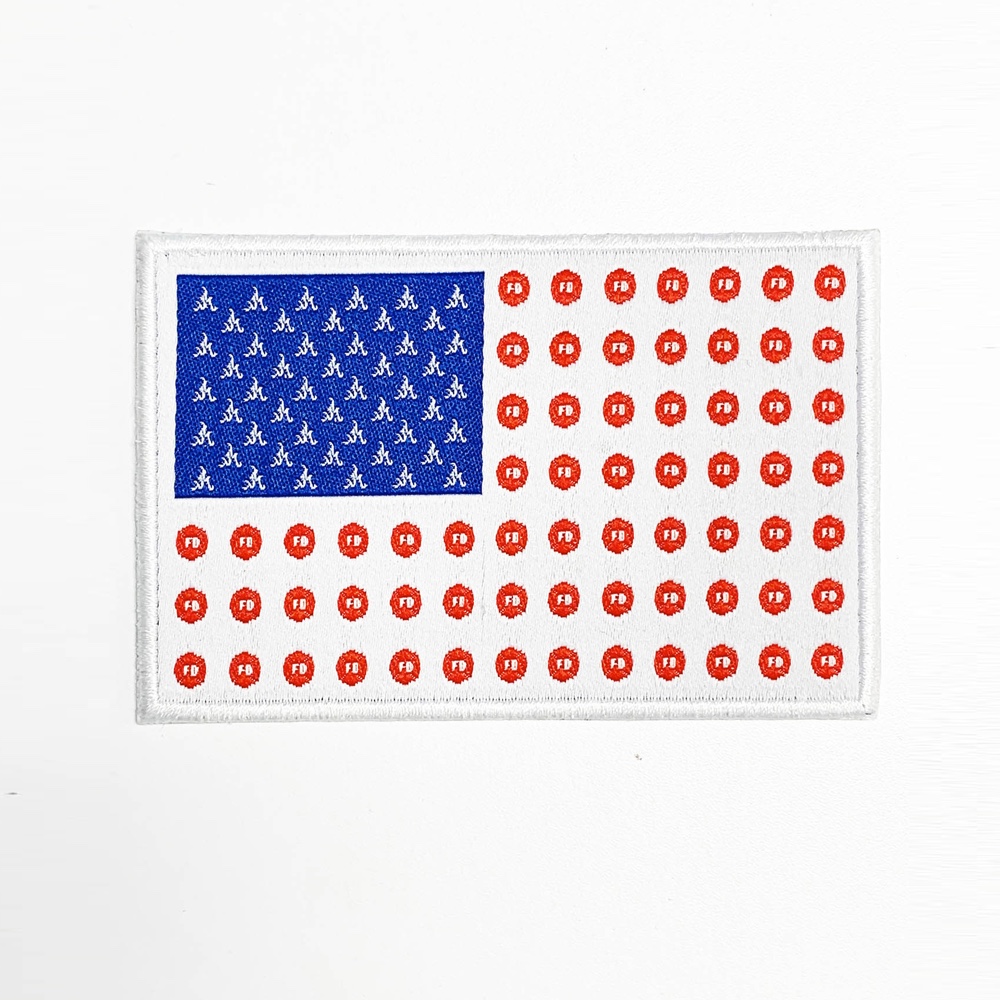 Woven Flag2 Customer Support
Order Specialty American Flag Emblems by emailing ssales@pennemblem.com or calling our Customer Support team at 800-793-7366. You can also order by contacting us via our Contact Page.