#PennPeople: Meet Amelia Valenzuela, Penn Emblem's Penn Mexico Plant Shipping Manager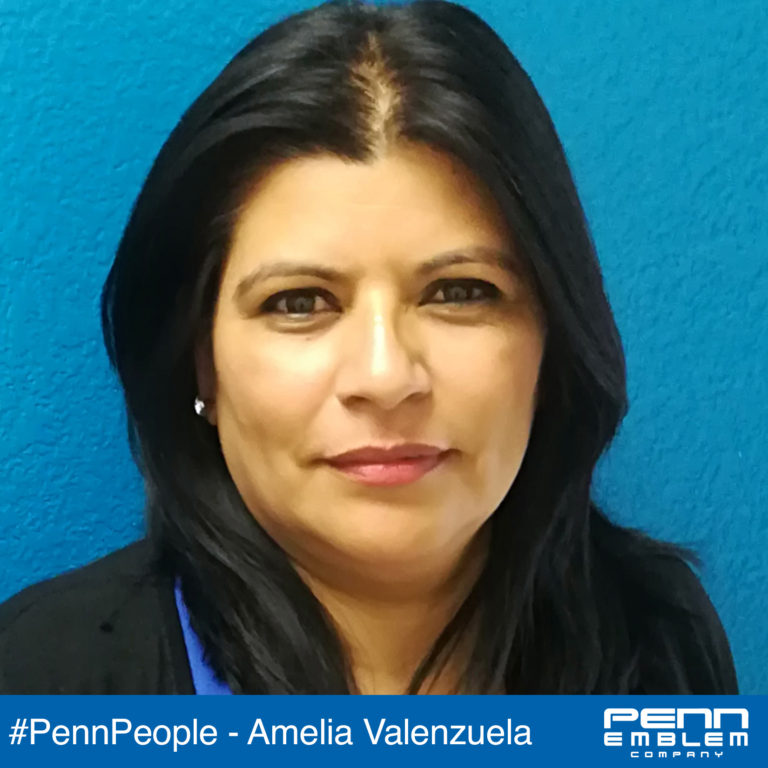 A Penn Emblem employee for 9 years, Amelia Valenzuela is Penn Emblem's Mexico location Plant Shipping Manager. Having held several positions within the company before, Valenzuela has experience in Final Operations and the Design Department to do administrative work. In her current role as Shipping Manager, Valenzuela holds a variety of responsibilities to ensure that Penn Mexico shipping operations go smoothly. Every day, Valenzuela manually posts all stock items and is responsible for all adjustments of stock items to ensure that they are available when ordered. Valenzuela also manages daily reports and works with customs to export the embellishments to the states.
In order to be successful at Penn Emblem, one must thrive in a fast-paced and exciting work environment. Valenzuela is proud of her ability to multi task and get things done. "I feel proud of being able to work on several activities," Valenzuela states, "in both the Production floor (manual merrow, hand cut, inspection) and office work."
Valenzuela enjoys working with all the hardworking and unique Penn Emblem employees every day across all of Penn's diverse locations and departments. Valenzuela thanks all her co-workers for their trust and support throughout the years. We look forward to seeing how she continues to grow with Penn Emblem!
Penn Emblem Company is the leading provider of emblems, labels, transfers and various other decoration solutions. Want to work for Penn Emblem? Start your career by checking out our career page for opportunities to join the Penn Emblem Company team.