2018-2019 Safety Award Recognition for Mira Loma Location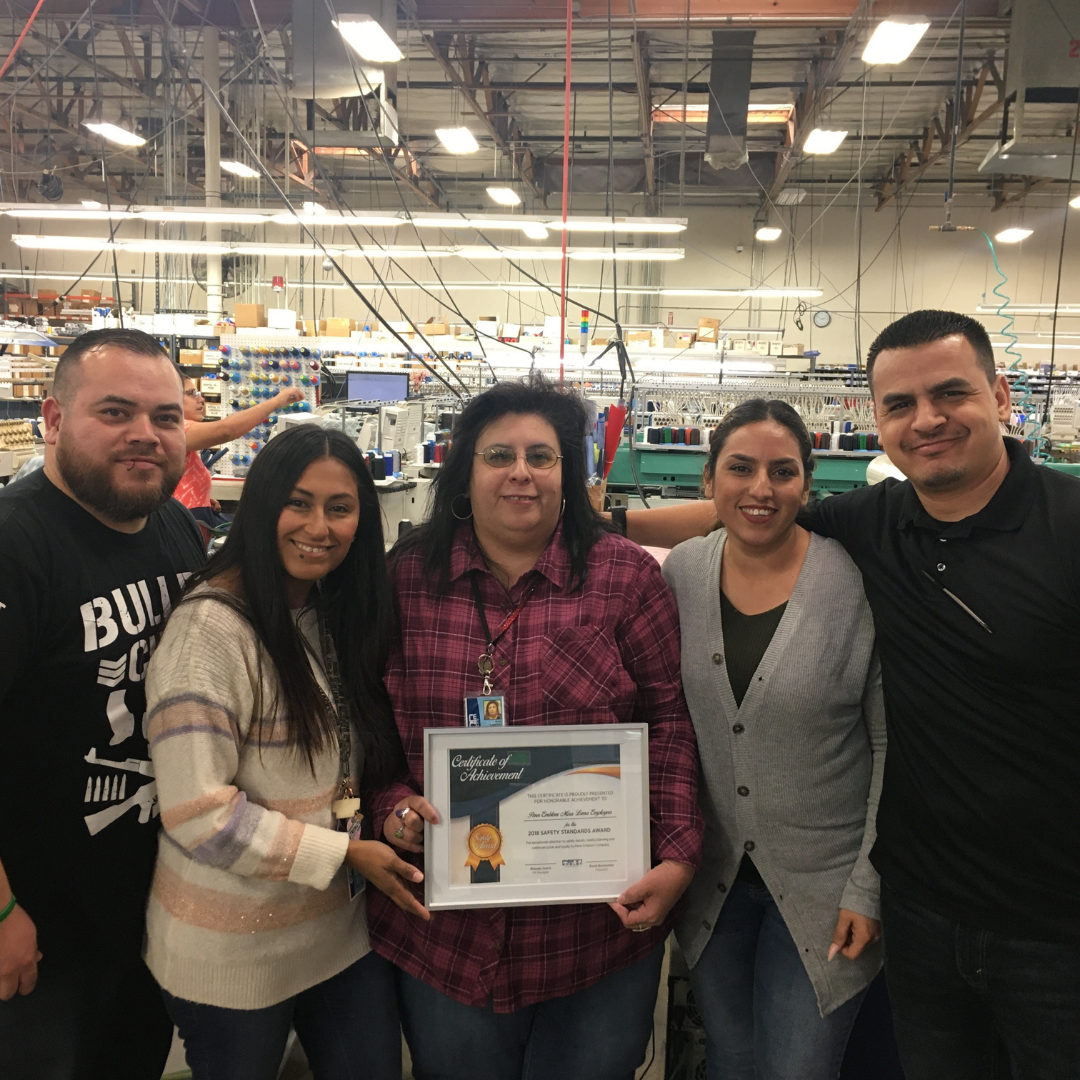 Every company aims to prioritize safety in the workplace, but only some truly embed it into the framework of their everyday work and the minds of all employees. Work environments can have many potential hazards and it is every employee's job to keep each other safe. Penn Emblem's Mira Loma location took that mission to heart and had an exceptional year for safety in 2018 — upholding rules and standards, staying alert and proactive and always keeping the welfare of the employees at the forefront.
In December, Penn Emblem President, Randi Blumenthal, awarded the Mira Loma plant with the 2018 Safety Award, in recognition of the 2019 results the entire company benefitted from due to their efforts the year prior. A special thank you to safety team leader, Miranda, the safety committee members and to those who continue to give suggestions and recommendations to protect and improve Penn Emblem's work environment.