5 Ways to Support Schools with Sublimation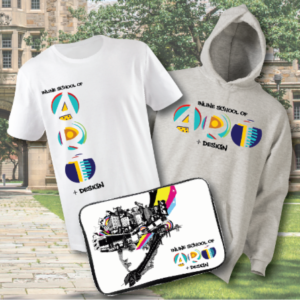 As the new school year starts, schools need ways to show off their brand. Students love to find ways to show off pride for their school whether that's wearing school colors or showing off their school's mascot. Sublimated promotional items go hand-in-hand with school marketing.
Expand your business to the school market with sublimation.
Apparel
Who doesn't want to show off their school colors? Sublimated apparel allows students to show their school spirit. Customized apparel is also needed by school organizations, sports teams, sororities and fraternities. Because designs are printed in full color and fused into the fabric of the garment, they will not crack or fade like other traditional methods. There are many sublimatable garments including hoodies, crew neck sweaters and t-shirts.
Rally Towels
Cardboard signs are a thing of the past. Students, parents, and teachers can show their support in the stands during sports games with customizable rally towels. These soft towels can be used as an inexpensive giveaway at sporting events and pep rallies.
Keychains
Keychains allow students to carry their school spirit around with them. Customized keychains with school logos or colors make great giveaways or contest prizes. Because they are so inexpensive, they can also be used as items for fundraisers. With the clean and professional look of sublimation, the perceived value of these keychains is much higher so they can be sold for an easy profit.
Drinkwear
If anyone loves coffee its students during their academic year. What better way for students to carry their hot drinks than with mugs or travel mugs branded with school logos and designs? These mugs will be successful in any school store or fundraiser with vivid photo reproduction and full customization capabilities.
Magnets
School magnets are a fashion statement for refrigerators everywhere. Not only can personalized school magnets be gifts for parents to decorate their kitchens, but students can also proudly display them in their lockers at school. Magnets come in a variety of unique shapes and sizes, so the design capabilities are limitless.
Everything you need to get started is available from ImprintsUSA, your one-stop-shop for blank imprintables and sublimation systems. Order your blank imprintables and sublimation systems from www.ImprintsUSA.com, a subsidiary of Penn Emblem Company. Email Lynne Kaplan, the sublimation expert for any questions or inquiries on how to be successful with sublimation.