Debbie Martinenza promotion to Director of Client Support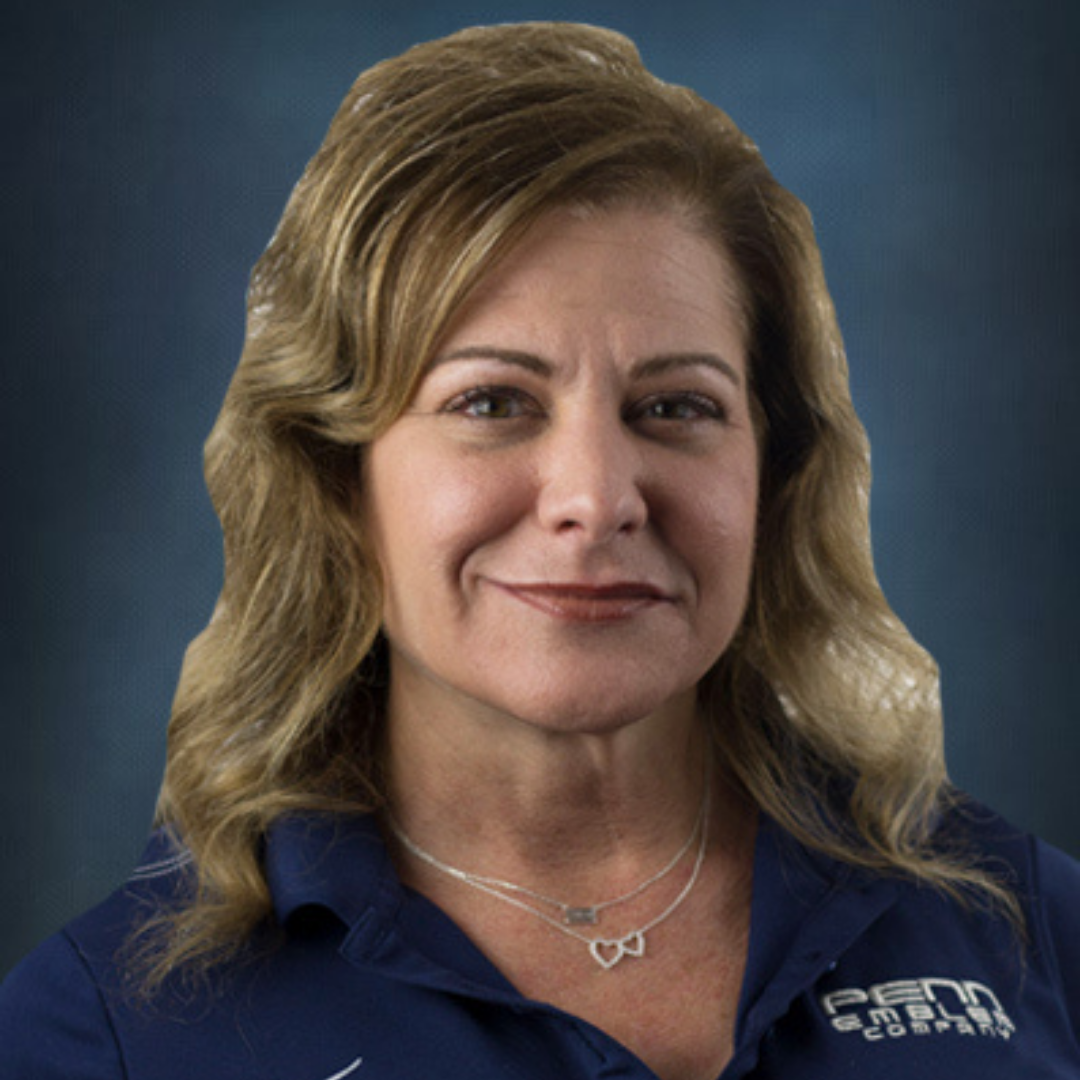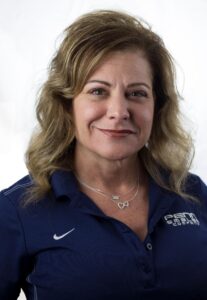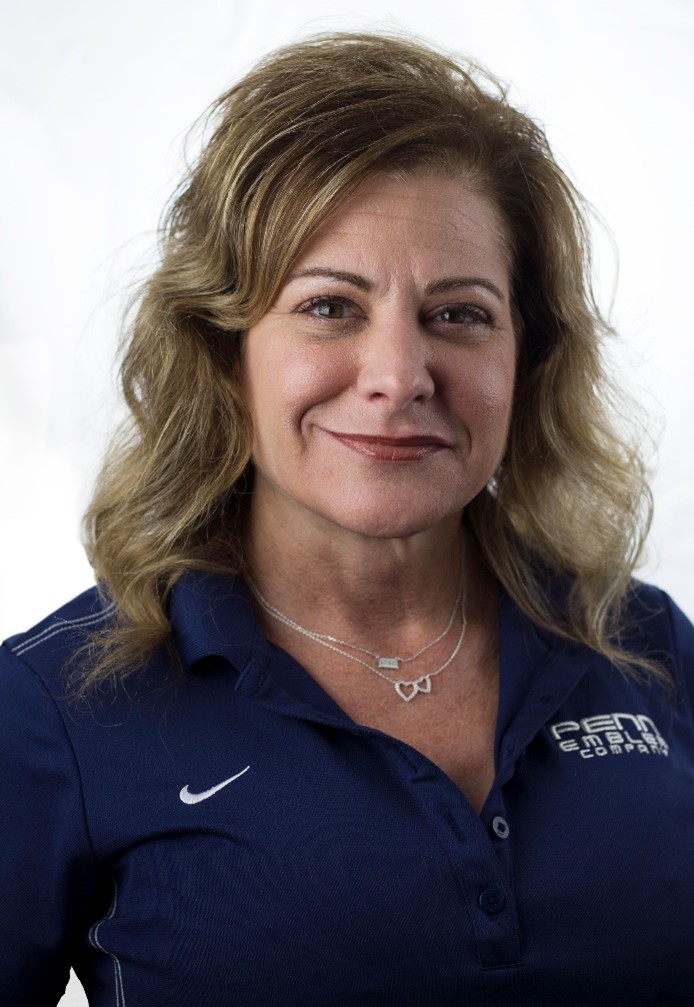 Penn Emblem is pleased to announce the recent promotion of our new Director of Client Support, Debbie Martinenza. Debbie facilitates client support in both the Trevose and Mira Loma locations. Some of her daily tasks include but are not limited to managing the daily operations of the Client Support areas, serving as the liaison between Client Support, Sales and Service areas. In addition, Debbie oversees roughly 20 customer service employees. In this role she teaches her employees to oversee customer orders, customer issues and customer opportunities.
Debbie's career with Penn Emblem began as a part time employee in 1988. As a junior in high school, she applied for the position because it was in walking distance from her school, Archbishop Ryan High School. Debbie was hired to help assemble customer literature such as Color Charts and flyers. After she graduated in June of 1989, Debbie was hired as a full time Order Entry Clerk. Since starting with Penn Emblem full time, Debbie has transitioned to a plethora of roles – Production Planning Clerk, Temporary Art Room Supervisor, Art Room Manager, Artist/Digitizer, Art Room/Digitizing Manager, Order Entry Manager, Customer Service Manager (PHL), Corporate Customer Service Manager (PHL and California), and ERP Manager. Debbie has been the recipient of the 1996 President's Award, 2008 Chairman's Award, 2012 Penn Award, 2014 Penn Award, 2016 Penn Award, and the 2018 Penn Award, which are all a reflection of her hard work and dedication to the company.
Throughout Debbie's long tenure with Penn Emblem, she believes that it is truly the people that have made the journey the most rewarding. "I have been very lucky to grow up in an environment where everyone was treated like family. I was young and did not know anything about emblems but from the beginning I was taken under the wings of many great mentors who believed in me and my capabilities. It all started with Robert Blumenthal and now the same with Randi they believed in me and continued to help me grow over my 32 years at Penn by providing career growth, learning and development." In addition, she is thoroughly grateful and proud of the team she works alongside between employees, managers, superiors, and plant team members. One of Debbie's favorite parts about her job is working with the Client Support Teams.
With so much accomplished thus far, Debbie still has even bigger goals for the coming years. "My personal goal is to help implement a new ERP system along with a brand-new, fully E-commerce website," she says, "Having the new platforms in place will help in so many areas but most importantly, it will improve our customer experience which truly is my number one goal. Our CS teams will have the appropriate tools and real time data to better service our customers and our internal Sales team." Debbie's goal is to continue working alongside the executive team members and managers to improve processes, procedures, KPI's, and internal systems for which will result in better team morale, better outcomes, and a much more effective team. While working to create a better internal and external environment for Penn Emblem, Debbie foresees only one outcome "to be the best emblem and decoration company in the world."
"Her contribution, loyalty, quest to continue learning, and her support to her team members and customers exceed the expectations," says President, Randi Blumenthal, "She is an exemplary model of a team player, hard worker and brand advocate." Thank you, Debbie for all that you do, we look forward to seeing what you bring to the table this year and many more to come.
emblem sales loyalty work hard work company teamwork team promotion client support patches client relations patch service