From Pumpkin Patches to Costume Patches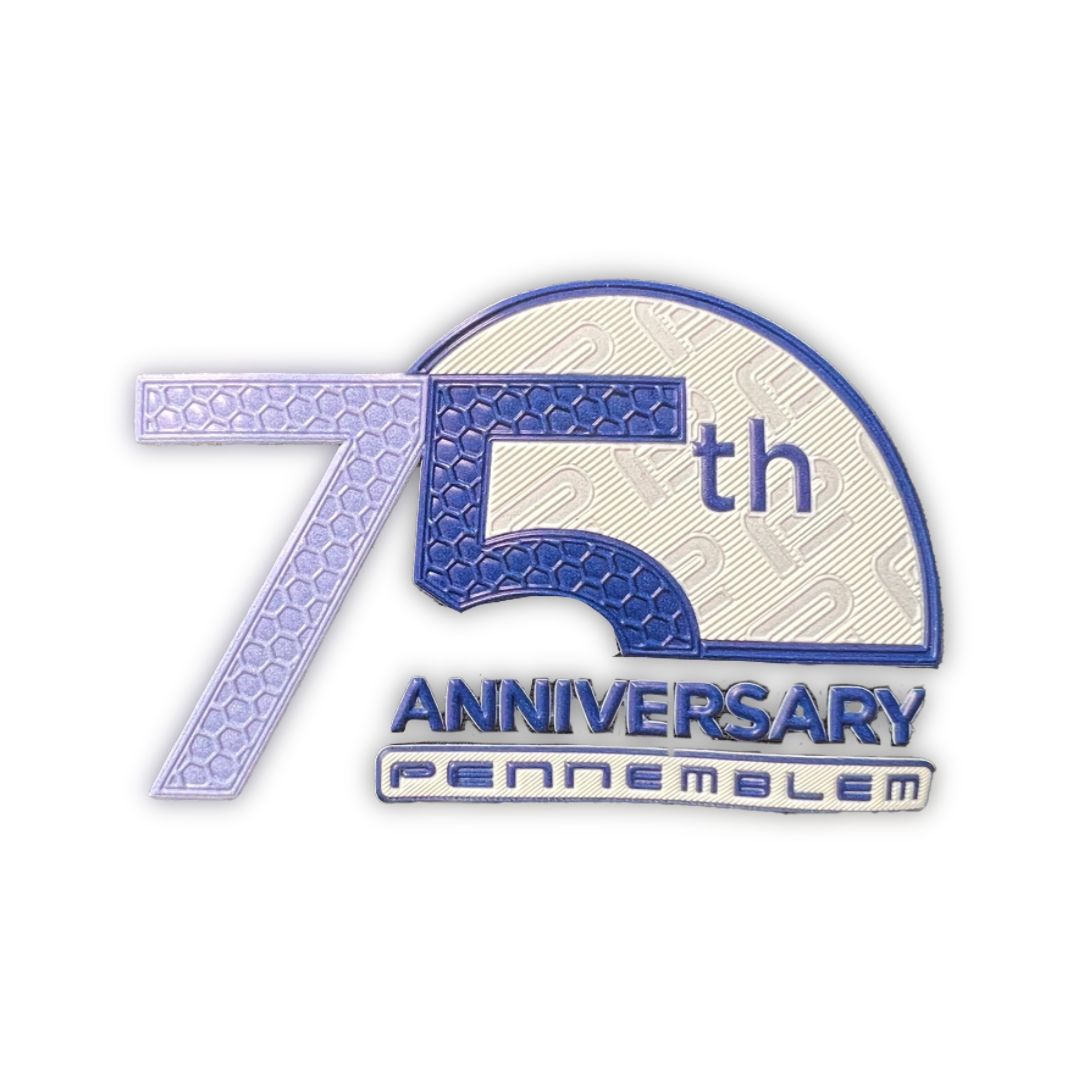 FROM PUMPKIN PACTHES TO COSTUME PATCHES
If you're like me, Halloween commences on September 1st, 12am sharp. The decoration bins are uncovered, and the spooky transformation begins. Along with fall decorations, haunted hayrides, pumpkin picking, and scary movies, most families are beginning to plan their Halloween costumes. Over the years, costumes have become increasingly more elaborate and creative. One of the aspects of a costume that can make or break the authenticity of the look is attention to the small details.
Much like in real life professions and roles, patches are often an easy identifier for costumes. Whether it is the NASA name on a space suit or a letterman applique on a zombie football player, the patch brings the costume to life. In honor of September, here are some Halloween costume suggestions that patches can take to the next level.
1.) TOP GUN: GOOSE AND MAVERICK
One of the biggest, box office hits of the year…of course it will be one of the TOP costumes too! The patches on the Goose and Maverick uniforms can be easily googled and replicated to make your costume authentic. Of all the Top Gun costumes, yours will be the best!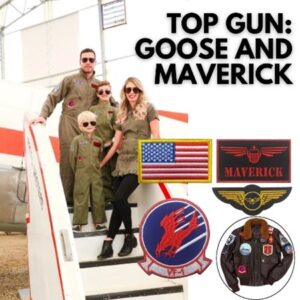 2.) GIRL SCOUT/BOY SCOUT
Scout uniforms are simple. A matching khaki vest and skirt/shorts with some sneakers, paired with a handful of fun colorful patches. If you want to be detail oriented, look up what kind of badges scouts acquire throughout their training and mimic those milestones.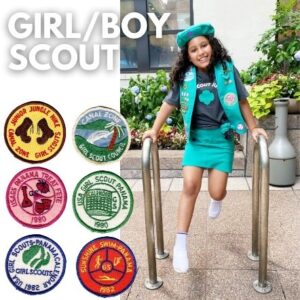 3.) NASA SPACE SUIT
No astronaut is complete without an American flag patch and a NASA patch. Take your costume TO THE MOON with a couple realistic patches. Get creative and add a name and title badge as well, such as COMMANDER, CHIEF, or CAPTAIN.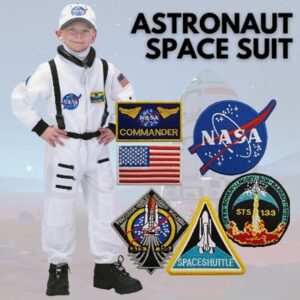 4.) JOCK/CHEERLEADER
Are you even a jock without a letterman jacket? No high school football player or cheerleader are complete without their chenille or tackle twill letters on their uniforms and jackets. You can even use your own school's lettering to make it unique and special to you!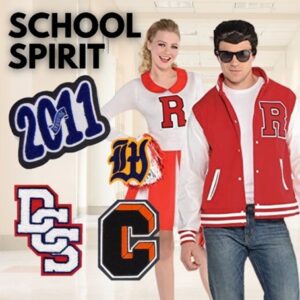 5.) POLICE OFFICER/FIRE FIGHTER
The most classic costumes of all time – the police officer and fire fighter. This costume works for little kids and adults, but the one thing that will make you stand out is realistic emblems. You can even have a title badge or a name badge!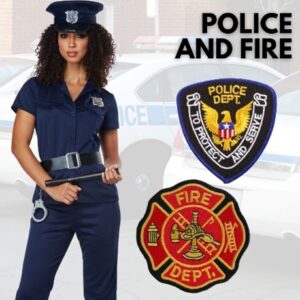 6.) HIPPIE
Groovy, man! Patches became HUGE in the 70's because it was a way to stand out with your own style and show off things that mattered to you. You can have fun with this one. Choose patches like peace signs, tie dye colors, hearts, flowers, and more! Add as many as you want.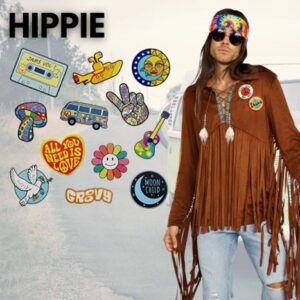 7.) BIKER
Members of motorcycle groups are well known for having a variety of patches on their vests in addition to their group "colors" or motorcycle group insignia. You can add flags, eagles, motorcycles, skulls, and more.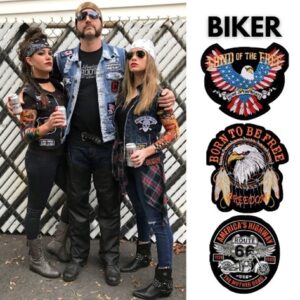 8.) NASCAR DRIVER
Branding is huge in Nascar racing. Each driver has their sponsor logos plastered all over their car and their uniform. Pick out a couple of your favorite brands and add them to your Nascar costume. Gas station logos seem to be a popular choice!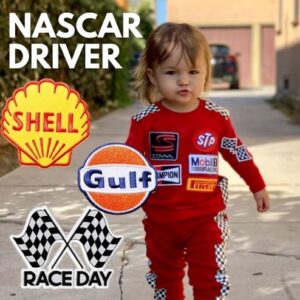 9.) DOCTOR/NURSE
Another ultra-classic costume choice – the doctor and the nurse. These costumes are simple because you can add an authentic red cross patch as week as the medical symbol, a name badge or title. Don't be afraid to add a bonus patch thanking the healthcare professions for everything they do!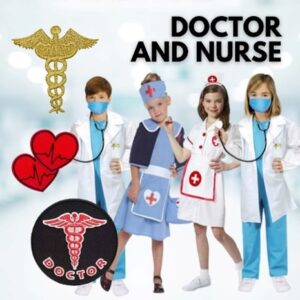 10.) A LEAGUE OF THER OWN: BASEBALL PLAYER
Another great movie costume that can work well for groups, young and old. Google the patches that are on the uniforms from the movie and mimic them. You won't be crying over not winning the costume contest for this look – especially because THERE'S NO CRYING IN BASEBALL!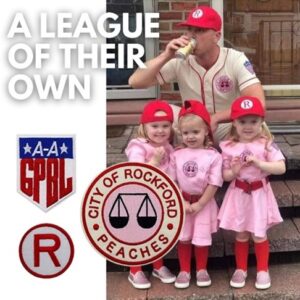 This Halloween, consider adding a custom decoration to your costume for a unique, detailed look! To learn about your emblem options, visit pennemblem.com today!
sports school jock sport racing nascar patches emblishments patch emblem apparel uniform