Penn Emblem Donates Masks to JFCS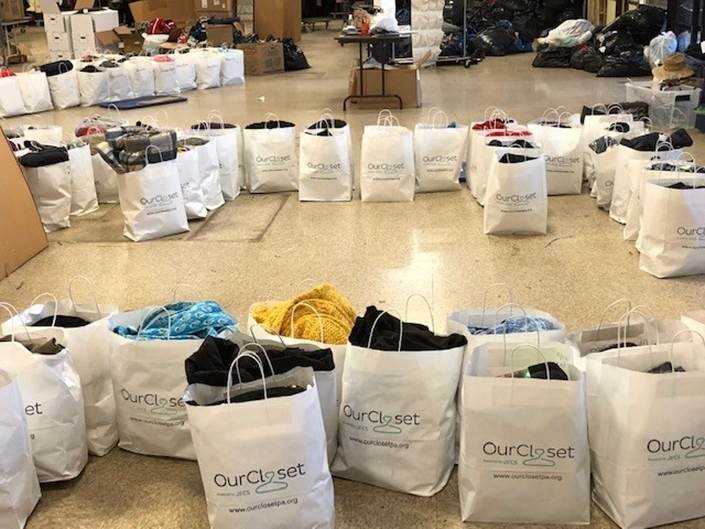 Penn Emblem Company (Trevose, PA) is a 73-year-old textile manufacturing and full-service brand decoration company. With over 50 different decoration options, 13 markets served and 4 global locations, Penn Emblem is America's largest supplier and brand decorator for the rental uniform and promotional product industry. The company was forced to pivot abruptly in March 2020 along with the rest of the world due to the COVID-19 pandemic. While non-essential businesses were shut down, Penn Emblem's main responsibility was to serve their essential customer base with products that they could deliver to their customers who serve life sustaining industries such as hospitals, grocery stores, and factories. t that Penn Emblem shifted gears again quickly as the continuous need for protective masks rose staggeringly. Reusable, adjustable masks and standard, disposable masks became the newest product offered by Penn Emblem, to offer aid during the pandemic.
With masks now available, Penn Emblem has found a new way to give back and support the community. JCFS of Philadelphia, Jewish Children and Family Services, specifically a group under this umbrella called "Our Closest", raises funds during challenging times through clothing drive. It is a 160-year social service organization that helps meet the needs of individuals and families throughout their lifetime. The organization began as the first Jewish orphanage in the country that was committed to ensuring the safety and care of disadvantaged children. JFCS has progressed over the years into an association that provides adoption and foster care services, gearing families to go out into the community delivering clothing. As well they address the needs of the poor and disabled, instilling financial stability, and providing safety and health for everyone in the community. It is a wonderful way to give back. Penn Emblem is proud to donate 1,500 reusable masks to JFCS to support the needs of our families and community members during this difficult time.
jewish community helping serving Covid-19 masks mask donation charity emblems patches emblem