Penn Emblem Wins TRSA 2021 Community Service Award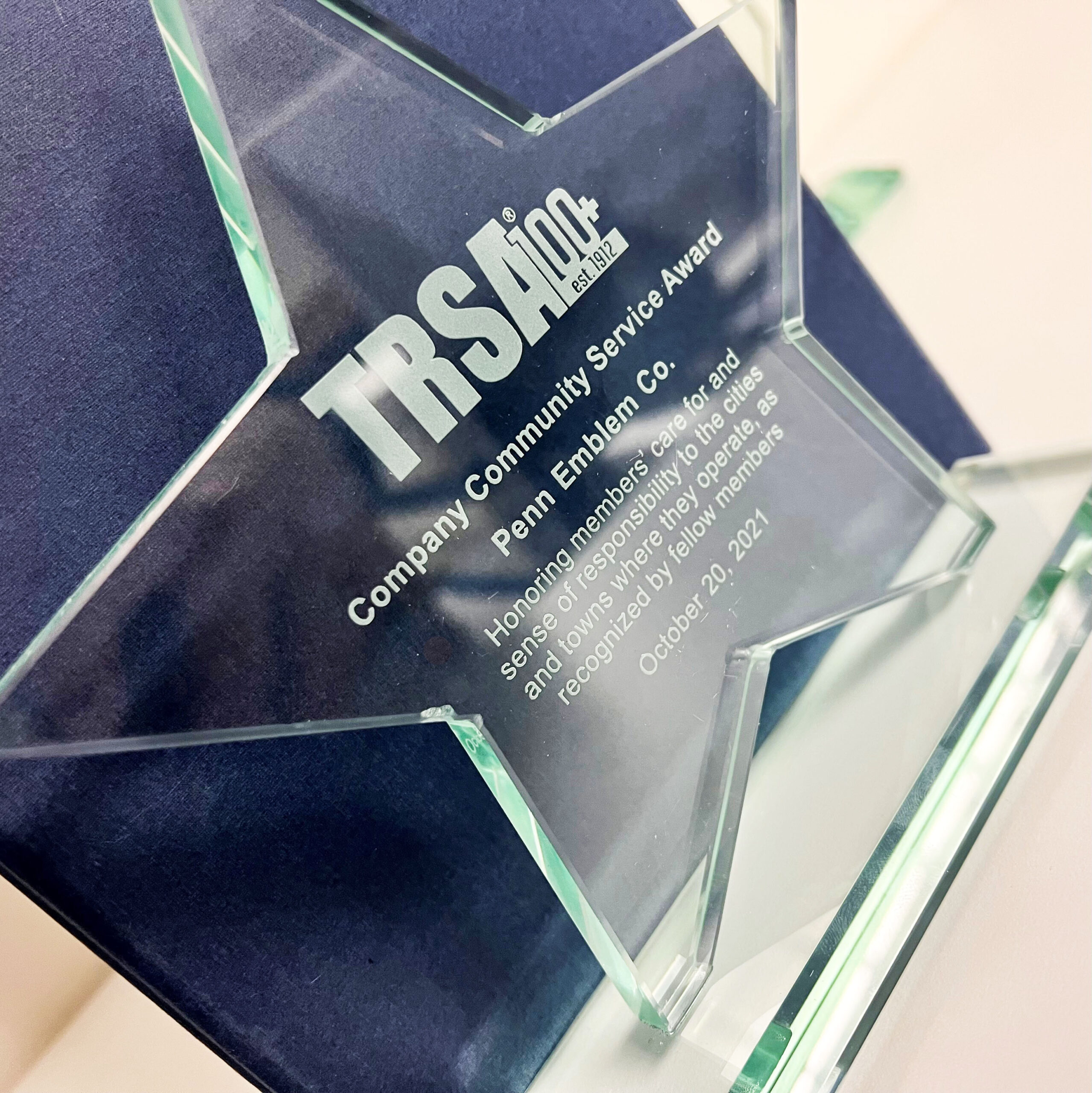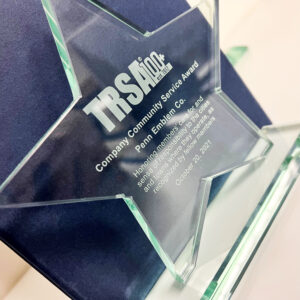 Penn Emblem Company (Trevose, PA) is a 75-year-old textile manufacturing and full-service brand decoration company. With over 50 different decoration options, 13 markets served and 4 global locations, Penn Emblem is America's largest supplier and brand decorator for the rental uniform and promotional product industry. Penn Emblem is honored to receive the 2021 TRSA Company Community Service Award. The award recognizes Operators and Supplier Partners whose volunteer projects make significant contributions to their local communities. Prior award-winning achievements consist of events such as an Annual Day of Service, education partnerships, and hiring prisoners on work release program.
Like many businesses and companies, Penn Emblem pivoted abruptly in March 2020 due to the COVID-19 pandemic. While non-essential businesses were shut down, Penn Emblem's main responsibility was to serve their essential customers with products that they could deliver to life sustaining industries such as hospitals, grocery stores, and factories. In addition, the need for masks rose staggeringly. To offer aid during the pandemic, reusable, adjustable masks, and standard, disposable masks became the newest products to be sold by Penn Emblem. In addition to the thousands sold, Penn Emblem donated to the following local non-profits, schools, and churches:
6,000 masks to Paul Robeson Charter School (Trenton, NJ) and Young Scholars Charter School (Philadelphia, PA). Both schools' missions are to provide an education that challenges, inspires, and prepares less fortunate students for college and beyond through a committed community, thoughtful experiences, and a strong culture.
1,500 masks to Lower Merion – Narberth PA TV (Lower Merion, PA) for 'Kensington in Crisis'. The organization dispersed the masks to approximately 700 homeless people currently living on the streets. Just like having a meal for the day or a warm place to sleep, the use of a mask during the COVID-19 pandemic was the difference between life and death for many homeless people.
1,500 masks to Woodside Church (Yardley, PA). The church gathers annually to assemble hygiene kits during the Advent season to be distributed to the homeless throughout Bucks and Mercer counties.
1,500 masks to JFCS (Philadelphia, PA), a 160-year social service organization that helps meet the needs of individuals and families throughout their lifetime in the local area.
500 masks to Resurrection of our Lord Church & Parish (Philadelphia, PA). With so many school years derailed, providing a safe environment for children to go back to school in the fall was vital.
Penn Emblem Company is grateful to have been afforded the ability to remain open and operating during the pandemic and to have had the opportunity to give back to local communities in this capacity. "Outside of food drives and other collections that we do as a company, this mask donation was something that felt especially good because the entire world needed masks at the time. We did our small part to help," says Penn Emblem President, Randi Blumenthal-Joseph. The company intends to continue work in their local areas in various ways for many years to come and plans to begin initiatives in their Santa Ana, Mexico location and Mira Loma, California this Spring.