Penn Emblem Wins TRSA Safety Award 2021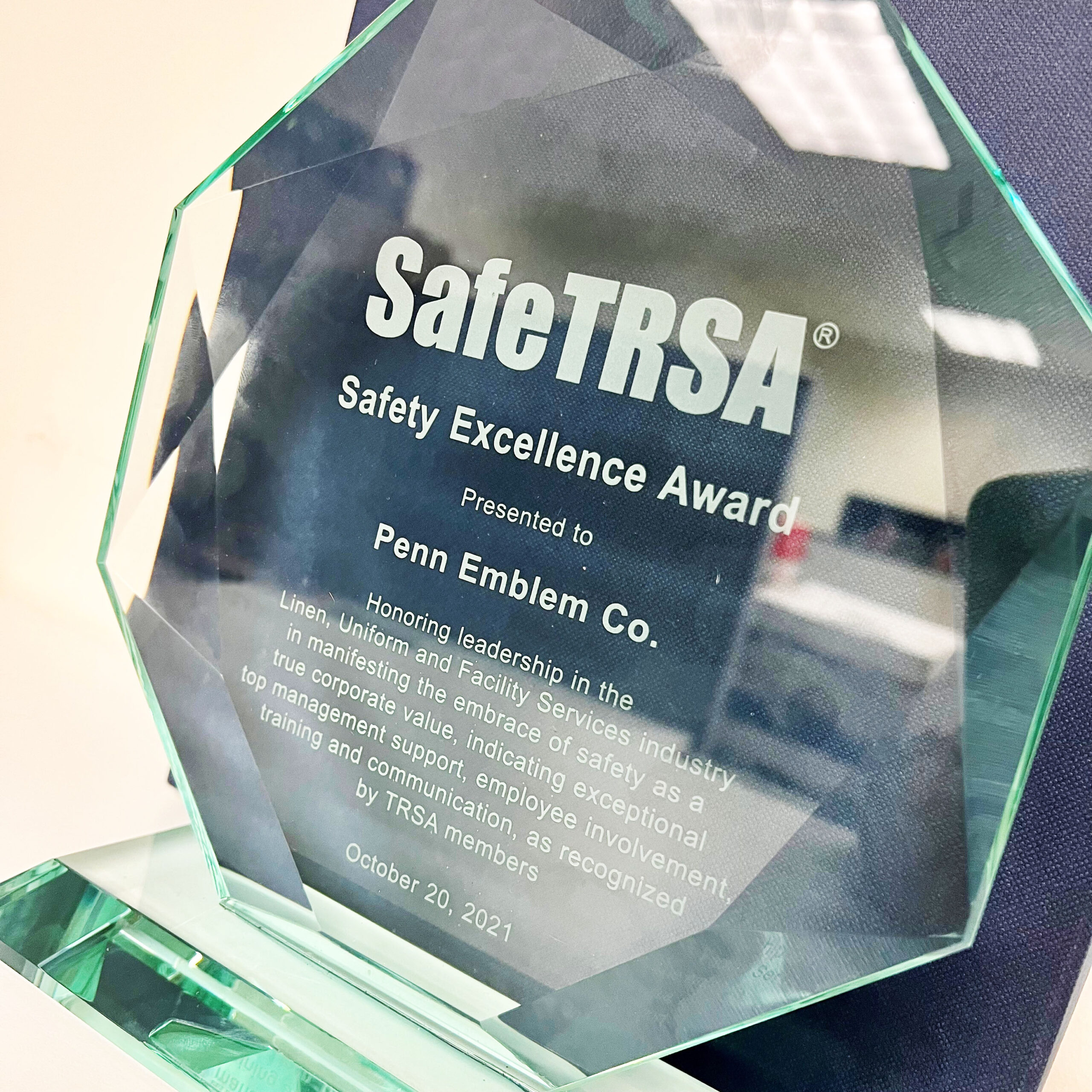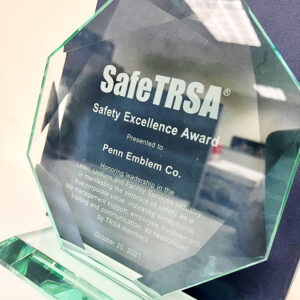 Penn Emblem Company (Trevose, PA) is a 75-year-old textile manufacturing and full-service brand decoration company. With over 50 different decoration options, 13 markets served and 4 global locations, Penn Emblem is America's largest supplier and brand decorator for the rental uniform and promotional product industry. Penn Emblem is honored to receive the 2021 TRSA The SafeTRSA Safety Excellence Award that recognizes a company or facility that manifests its embrace of safety as a true corporate value. Some examples of previous entry winners are consecutive injury-free workdays, safety committee enhancements, and wellness programs.
As safety should be in every workplace, the safety and risk management of each employee is of utmost importance and a core value to Penn Emblem. As a company, we are committed to maintaining a safe and healthful working environment and promoting it through best practices. To achieve this goal, Mira Loma and our Corporate office both have Company Safety Committees.
Penn Emblem Safety committees are guided and directed by a Safety Coordinator. The committees meet monthly to review any accidents or near miss accidents that occurred and assist with preventative recommendations. They help assist management at all levels in establishing and maintaining a safe working environment that is free from recognized hazards and in compliance with OSHA health and safety standards and other applicable standards, codes and regulations and security measures.
The safety committees are responsible for training and reviewing safety policies and tips with employees through safety meetings. Some of these important safety topics are how to Report Accidents and Injuries, Workplace Safety (Housekeeping, Slips, Trips and Falls), Material Handling, maintaining First Aid Stations and equipment, Basic Security Issues Procedures. Also, communicating the emergency evacuation routes, and having fire and evacuation drills.
The committee also performs the safety walk-through inspections and ensure that workstations are cleaned and organized with zero fire hazards. Most importantly, If you are injured on the job, a safety team member will be available to assist you whether providing first aid, calling emergency service if needed, taking you to urgent care, document the incident and report to OSHA.
A lot of effort goes into keeping employees safe at Penn Emblem Company. "We are committed to workplace safety and have always looked upon it as a core value. We are honored and proud of the work and the commitment at Penn Emblem," says Penn Emblem President, Randi Blumenthal-Joseph.