Decorate The North Face® Outerwear Now Available from SanMar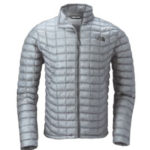 Penn Emblem Company is proud to announce that we are one of the Authorized Decorators for new The North Face® outerwear collection now available from SanMar. The North Face® is a premium outerwear brand adding a prestigious and fashionable look to any company or organization. Upgrade your business' uniforms, school's apparel, and sports team's merchandise with SanMar and Penn Emblem Company!
These garments are only to be purchased with decoration from SanMar Distributors and in accordance with SanMar's decoration rules.
Order The North Face outwear from SanMar's website, here. 
Learn More about how to decorate The North Face® outerwear by contacting Penn Emblem's Direct Embroidery Team by phone at 951-681-8494 or by email at ssales@pennemblem.com.

Available Products
Insulated

Rainwear
Soft Shells

Fleece