Penn Emblem and ImprintsUSA Supporting Hurricane Harvey Relief Fund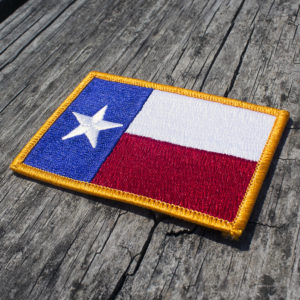 Penn Emblem Company and ImprintsUSA are holding a fundraiser to raise money for the Hurricane Harvey Relief Fund.
All proceeds from the sale of Texas Stock Flag patches will be donated to the Hurricane Harvey Relief Fund, bringing support to those affected. Penn Emblem's core values are "Do the Right Thing. Do Things Right," which are ideals expected to be upheld by every process and employee within the company. Our Texas Patches allow you to proudly show your support and give back to a good cause.
Penn Emblem has provided many companies and organizations with high quality, innovative decoration solutions for three generations, and continues to uphold its products and employees to the highest standards every day.
Customers can support Hurricane Harvey relief by visiting the ImprintsUSA website, here or by contacting the Penn Emblem Company Customer Service Team through phone 800-793-7366 or email ssales@pennemblem.com. These patches have a low-melt backing and are home launderable only.