Penn Emblem Welcomes New Sales Associate, Joseph Lea, to the Team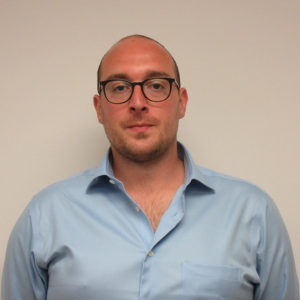 Penn Emblem Company would like to welcome its new Sales Associate, Joseph Lea, to the team. Coming to Penn Emblem with three years sales experience, 14 years of customer service experience and 10 years of administrative support experience, Lea is the newest addition the Direct Sales team.
Originally from England, Lea moved to the United States to coach soccer in the summer of 2012 at a summer camp. After 10 years of coaching soccer in both America and the United Kingdom, teaching in elementary schools and numerous other part-time jobs and volunteer work, he moved to the United States permanently in 2016. His first full time position was with Parts Authority, an Aftermarket Automotive Parts supplier in New Jersey.
Lea's greatest accomplishment was running in the London Marathon in 2015 and raising over $2,500 for the NSPCC (National Society for the Prevention of Cruelty to Children) aligning him with Penn Emblem's "Do the right thing. Do things right." core values.
Lea looks forward to getting on the road and showing off Penn Emblem's various products to new customers and ultimately growing the business. "I'm really relishing the challenge of finding and generating new opportunities that can take Penn Emblem to the next level," he says.
We welcome Joseph Lea to the Penn Emblem team and are excited to see what the future brings!
Penn Emblem Company is the leading provider of emblems, labels, transfers and various other decoration solutions. Start your career by checking out our career page for opportunities to join the Penn Emblem Company team.