Penn Emblem Company's PennFlex™ Emblem Announced as a Winner in NAUMD Innovation Awards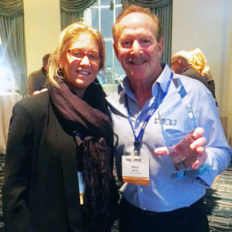 Penn Emblem Company's PennFlex™ Emblem Announced as a Winner in NAUMD Innovation Awards
Penn Emblem Company has been announced as a winner in the North-American Association of Uniform Manufacturers & Distributors NAUMD Innovation Awards this March. Honoring innovations in the Image Apparel and Uniform Industry, the Innovation Awards score each product in a variety of divisions ranging from best fabrics, footwear, and garments.
Our Newest Innovation-PennFlex™
Penn Emblem Company's newest innovation, the PennFlex™ Emblem, took home the NAUMD Innovation Award for Best Badge or Emblem Design at the Annual NAUMD Convention. Accepted by National Account Sales Manager, Richard Hirsh, the award represents a great honor. "Penn Emblem is honored to be recognized for this achievement and we would like to thank NAUMD for recognizing our innovation." Hirsh states.
Each award submission was judged on three categories: technology, importance of the problem solved, and originality. PennFlex™ emblems are Penn Emblem's newest customizable embellishment. With either a metallic or matte finish, PennFlex™ adds dimension and luxury to any uniform or garment. PennFlex™ emblems are only suitable for home laundry. Learn more about Penn Emblem's newest product. PennFlex™ here.