PENN EMBLEM STANDS UP FOR LITERACY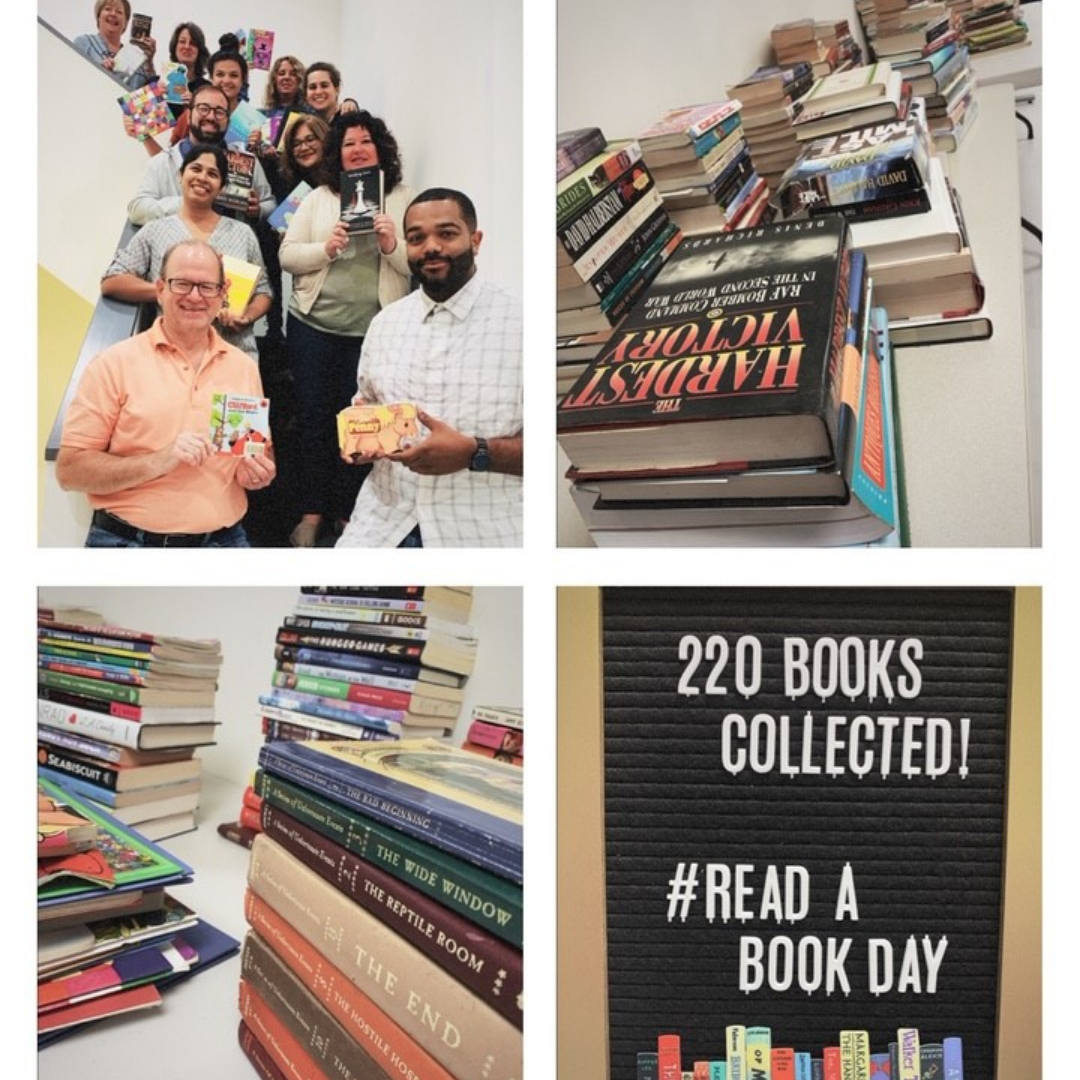 For National Read a Book Day on September 6th, Penn Emblem's Corporate office collected 220 gently used books that were donated to Tree House Books and CHOP's Reach Out and Read Program — both organizations are on a mission to provide books to families and to promote literacy for all ages.
Adult books were donated to Tree House Books, a Giving Library and Literacy Center in North Philadelphia with a dual purpose: to provide free books to the community and spread knowledge and awareness. Their vision is to make sure that everyone has access to books and every opportunity to fulfill their dreams and explore their passion.
Teen/Children's books were donated to CHOP's Reach Out and Read program so the healthcare staff can promote literacy to more children, teens and families and give them books to take home, keep and enjoy. More than 200,000 appropriate gently used books for children and adolescents are needed to distribute each year, especially for children ages newborn to 10 years.
President, Randi Blumenthal-Joseph said, "Reading and learning are two of my favorite things – it means so much to be able to give that joy to someone else, especially a child. I am so proud of this team coming together and giving back in this way. A book is such a small thing, but to the person reading it, that book can shape their world."
Penn Emblem is honored to have been able to contribute to these organizations and look forward to giving back in the near future.