Pride Providers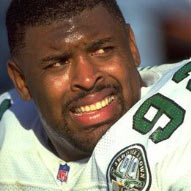 Several months ago in a Penn Emblem management training session, the moderator asked us a simple question… "What do you do?" Several answers were offered, most taken from our various company mission statements. After our answers – all good ones – she paused and offered, "You sell Pride."
At the time, I was annoyed that none of us came up with that. I was also struck by the simplicity of the statement. WE SELL PRIDE. Of course we do. As a supplier to the uniform rental industry, our emblems identify workers at hundreds of thousands of companies around the world.
Those people may be delivering goods and manufacturing products, but they are also advertising a company or brand. And they are proudly representing that brand to every person they meet.
We used to kick around an interesting statistic here at Penn… that a uniformed driver for Coca Cola gets seen by an average of 100,000 people per day. I'm not sure how valid that statement is today, but it does make a lot of sense. That driver is a walking billboard for Coca Cola, and the same opportunity exists for other companies who put their employees in identifiable uniforms. That opportunity is to advertise, and show pride to everyone they meet.
Penn Emblem employees are proud as well. We all get a little thrill when our products show up in movies or television shows. We even check out people on the street to see if the emblem they are wearing is a "Penn" emblem. And we know the difference!
I'll never forget the pride that our entire organization felt when the Philadelphia Eagles wore a Penn Emblem patch on their uniforms for the entire 1992 season, commemorating a teammate who had died earlier in the year. My favorite NFL player, Reggie White is wearing an emblem on his uniform from my company… I was telling everyone I was part of that! Well, not really… but I was in the next room when it was designed. Proud!
One of the definitions of pride is "pleasure or satisfaction taken in something done by or belonging to oneself." In these examples, pride means that you are part of a bigger picture… that emblem you are wearing advertises your company and secures future business opportunities, therefore driving the economy forward. This is not a stretch… it's exactly how it works.
So if you are on the job this week as a policeman, an exterminator, a plumber, an auto mechanic, or maybe a TSA agent at the airport… please disregard that person staring at the emblems on your uniform. It's probably a proud employee of Penn Emblem.
About the Author: John Langan is currently Business Services Manager of the ImprintsUSA division of Penn Emblem Company, but has worn many hats in his thirty plus years in the corporate identification business… from screen printer to graphic artist to customer service to marketing director.