Think Pink With Breast Cancer Awareness Headwear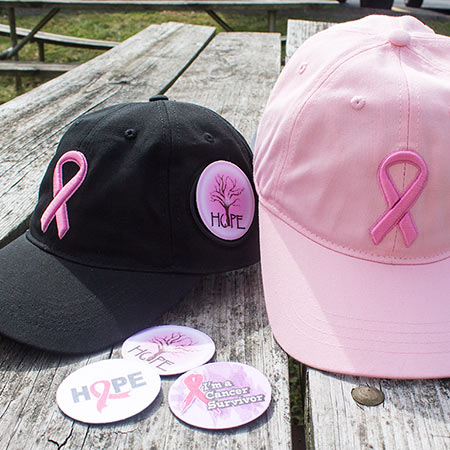 Penn Emblem Company will be holding a month long fundraiser for the month of October to raise money  breast cancer awareness research for Fox Chase Cancer Research Center. Select Patch's baseball caps come with a space to change patches with four patch options from Penn Emblem Company to choose from. Each hat will cost $15.49 and comes with the customer's choice of a sublimated patch. Each additional patch is $4.50. 20% of the proceeds from all sales will be donated to the Fox Chase Cancer Research Center, where researchers initiate groundbreaking new programs for the prevention, detection, and treatment of Breast Cancer.
October is National Breast Cancer Awareness Month, bringing attention to the most commonly diagnosed cancer in women. Penn Emblem is a woman owned business, feeling a social responsibility to give to an important cause.
Penn Emblem has provided many companies and organizations with high quality, innovative decoration solutions for three generations, and continues to uphold its products and employees to the highest standards every day.
Order your Breast Cancer Awareness Headwear from the ImprintsUSA website, click here.