Welcome Annette Lee to the Penn Emblem Team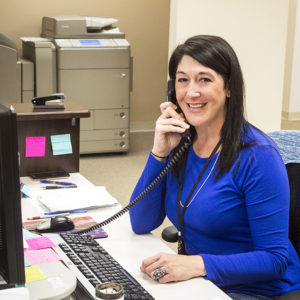 Penn Emblem Company would like to welcome new Corporate Customer Support as Receptionist, Annette Lee. Lee has approximately 25 years of experience.
Her experience carries over several unique industries including a Law Firm, a Construction Company, and a Real Estate company.
Lee changed directions in her career to help her family for about two years. She was trained to be a Hab Aide to assist her brother with two special needs children. Her nephew Matthew has Down Syndrome and her nephew David has Autism. She spent most of her time with Matthew. "Out of all of my jobs over the years, I would have to say this was my most rewarding experience."
Lee looks forward to the many great years ahead of her in her new role at Penn Emblem Company. Happy to be apart of the Penn Emblem Company family and  growing with the company. Welcome Annette Lee to the Penn Emblem Company family!
Penn Emblem Company is the leading provider of emblems, labels, transfers and various other decoration solutions. Start your career by checking out our career page for opportunities to join the Penn Emblem Company team.