Welcome Elijah Arms to the Penn Emblem Team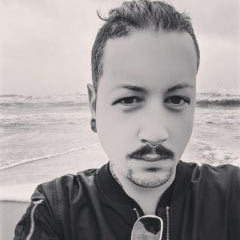 Penn Emblem Company would like to welcome its new Supply Chain Specialist, Elijah Arms. Arms has approximately 4 years of experience in this field. Prior to his time at Penn Emblem Company, Elijah worked at Ikea in South Philadelphia as a Supply Chain Specialist, keeping track of store inventory, ordering products to replenish the store, and assisting the sales team with forecasting. At his previous job, Arms was able to work with many unique people in a variety of different career backgrounds such as sales, marketing and logistics.
One of Arms' biggest accomplishments was innovating the forecasting system at the Ikea where he worked. This system is used to order products to the store in a logical way that meets the needs of the company's customers. He made the process more efficient, improving the overall efficiency of the store.
Arms looks forward to learning about Penn Emblem Company and the Garment Decoration Industry. He also looks forward to learning from his teammates and bringing his own experiences to better his role.
"On my part, I look forward to bringing the knowledge I gained working with different ERP systems and inventories while hopefully improving overall efficiency." Arms states.
In addition to his work, Arms has many hobbies outside of the office. He enjoys riding motorcycles, taking care of animals, making and playing music, and road trips.
Penn Emblem Company is the leading provider of emblems, labels, transfers and various other decoration solutions. Start your career by checking out our career page for opportunities to join the Penn Emblem Company team.